In today's modern and highly connected world, doing transactions without using a plastic card has become almost impossible. In fact, even the most basic of transactions nowadays  like paying for hotel reservations, car rentals, bills and online purchases involves the use of credit, debit, or a reloadable prepaid card.
Of the 3 plastic cards mentioned, the reloadable card is considered the most recent addition to today's ingenious financial tools. If you want to use a reloadable prepaid card but don't know much about it, this article is for you.
Below are some of the reloadable prepaid card basics you need to know:
Reloadable Prepaid Cards in a Nutshell
While it is easy to mistake reloadable prepaid cards for credit or debit cards, they actually have one distinct difference. Also known as pay-as-you-go cards, the former is not linked to any bank account. It also has no credit capability and has zero value once the balance has been depleted. 
Unlike credit cards where money used for transactions is deducted directly from the balance available on the card, when you use a reloadable card, you'll be using your own money. In other words, when you do transactions using the card, the money is deducted automatically from the balance on the card.
Once the balance available on the card has been depleted or consumed, the card is considered "empty," at least for the time being. However, the card can be used again once money is loaded onto the card again.
As reloadable prepaid cards have become more and more popular, different kinds were created to cater to the diverse needs of consumers. Case in point: general purpose reloadable prepaid cards or GPRs are now being used as an alternative by the unbanked and underbanked.
Gift cards, employee incentive cards, government benefit cards, and payroll cards are also being used nowadays as budgeting and money distribution tools. Many government agencies and companies also use reloadable prepaid cards to provide salaries and incentive in lieu of the typical options like direct deposit payments and checks.
Amazing Benefits of Reloadable Prepaid Cards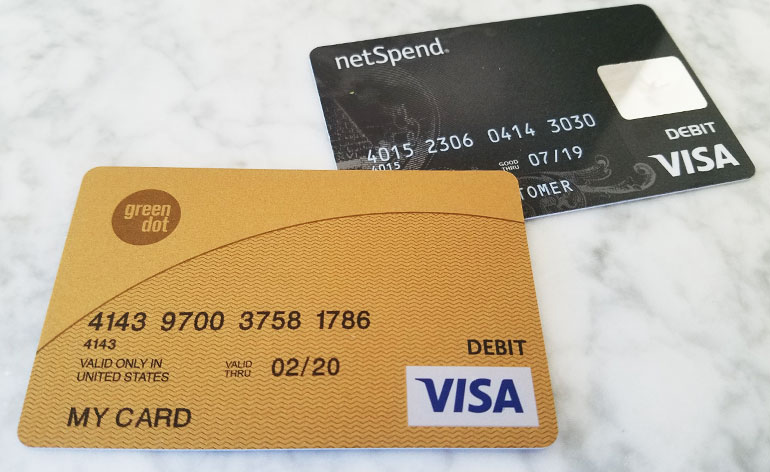 Apart from being a very convenient tool for those individuals who don't have access to banks, prepaid cards offer many more unbeatable and enticing benefits. For starters, obtaining a reloadable prepaid card is quick, easy, and straightforward.
However, that is not all. Since reloadable prepaid cards don't have credit capacities, cardholders are spared from the risk of accumulating debts. In addition, there are also no exorbitant interests, fees, and other charges to pay. Also, people who would like to have a reloadable prepaid card need not go through those time-consuming credit and background checks.
For people who don't have good credit histories, getting a reloadable prepaid card is the consummate alternative. After all, the card offers unbeatable convenience and ease minus all the costly annual interests, fees, and other late charges.
Some reloadable prepaid cards can also be used for online transactions. So if you like shopping online, you'd surely love this feature. In addition, some reloadable prepaid cards are also considered ideal travel companions as they can be easily cancelled and replaced in the event that it's stolen or lost.